An Overview of Next Generation Wheeled Armored Vehicles
AN OVERVIEW OF NEXT GENERATION WHEELED ARMORED VEHICLES
2nd November 2021 | 2.30 pm – 3.30 pm
Protecting soldiers remains the highest priority and the most significant trend. Whilst threats continue to grow stronger, a mixture of responses is needed to deliver this protection.
Tactical mobility across all types of terrain can deliver a critical advantage and accordingly platforms need to be designed to achieve the highest levels of mobility, while the ability to use the vehicle as a fighting platform is also a high priority and the seamless integration of mission and weapon systems onto the vehicle is critical success factor.
As FNSS, our most unique value is our user-centric business models and tailored solutions. We design and develop customized solutions to meet the specific requirements of specific user.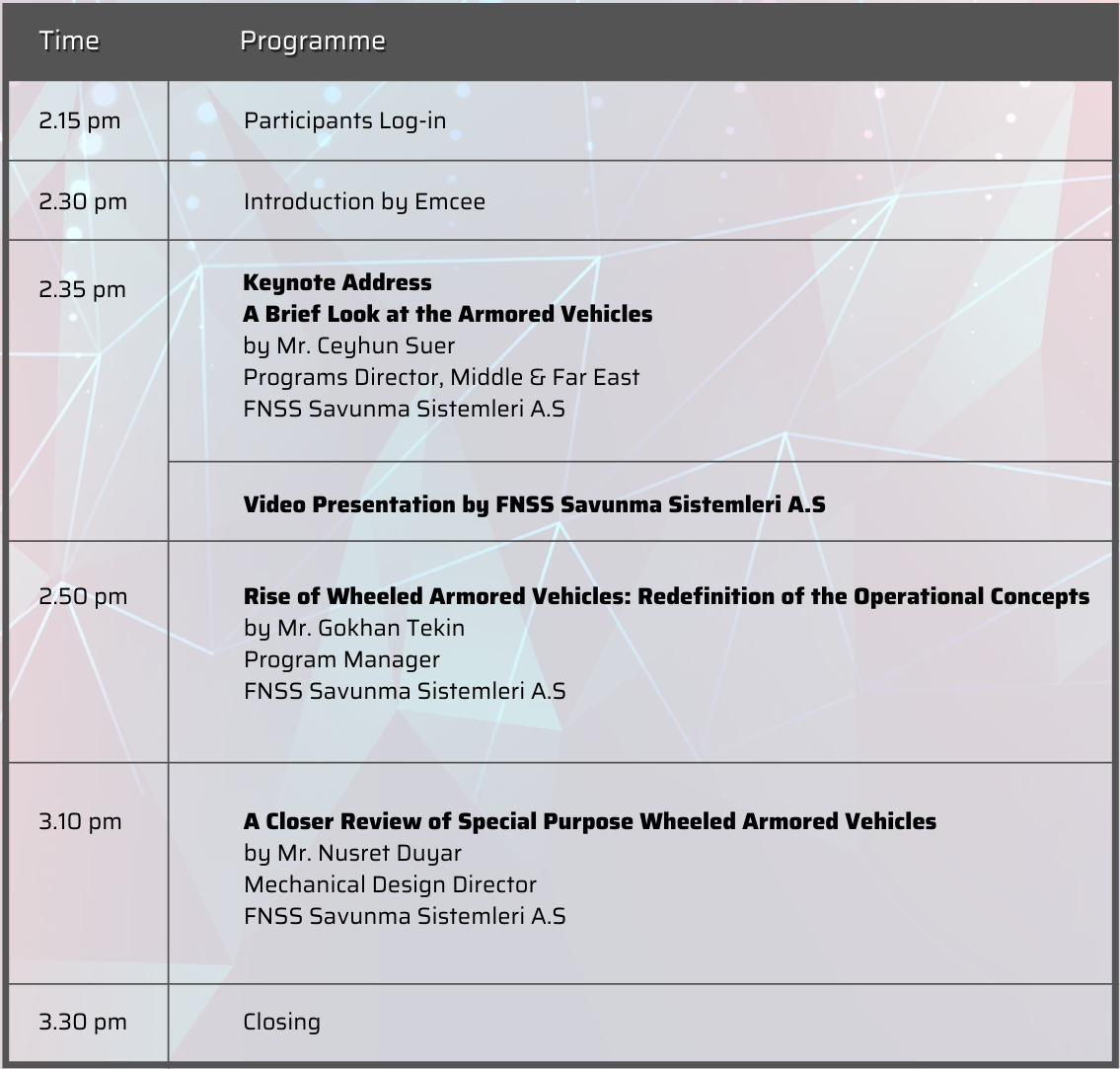 This is an exclusive event and by invitation only. For those who are interested to join, please write in to us and sent to norliza@dsaexhibition.com
EXCLUSIVE EVENT
by invitation only